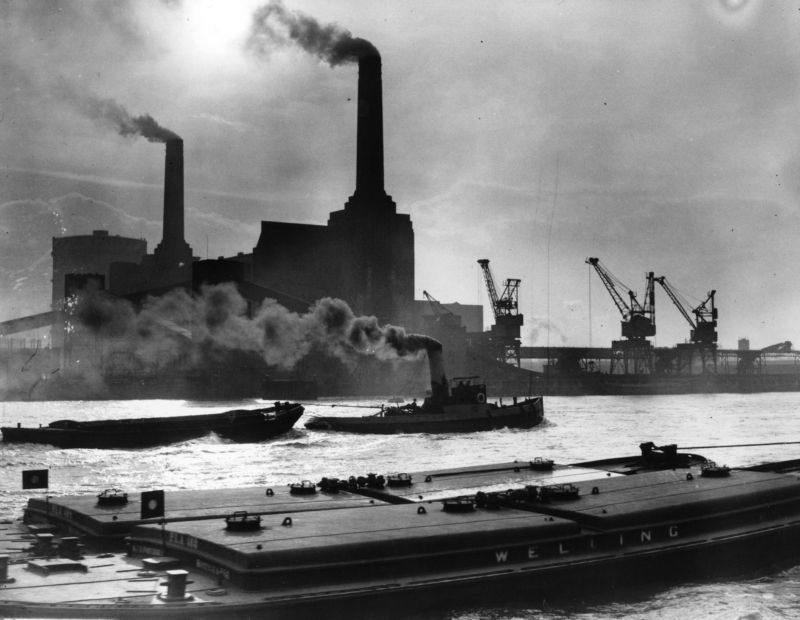 In 1882, the world's first coal-fired public-use power station opened in London at 57 Holborn Viaduct—today a fairly nondescript location in the centre of London close to Blackfriars. On Friday, some 135 years, a few monarchs, and an entire Industrial Revolution later, the UK power grid had its first ever day without coal energy.
The National Grid control room announced on April 21 that from 11pm on Thursday to 11pm on Friday the UK's electricity demand was supplied without firing up some coal power plants. The UK's power mix for the day was: 50.3% natural gas, 21.2% nuclear, 12.2% wind, 8.3% imported from France, the Netherlands, and Ireland, 6.7% biomass, and 3.6% solar. (That appears to come to 102.3%... better to supply too much power than not enough, perhaps?)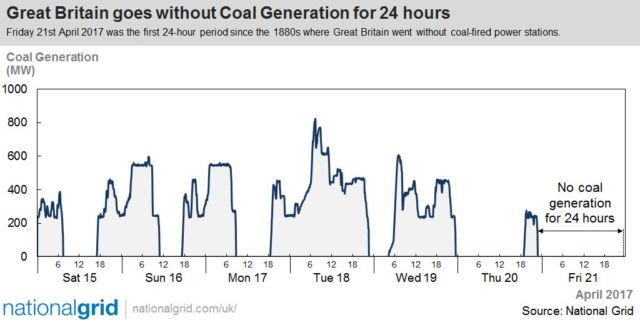 As you can see from the graph above, coal-free Friday was more of an eventual inevitability than a surprise. The UK has been rapidly scaling back its coal use—it accounted for 23 percent of our power use in 2015, then 9 percent in 2016—and the government says it wants to close down all remaining coal power plants by 2025.