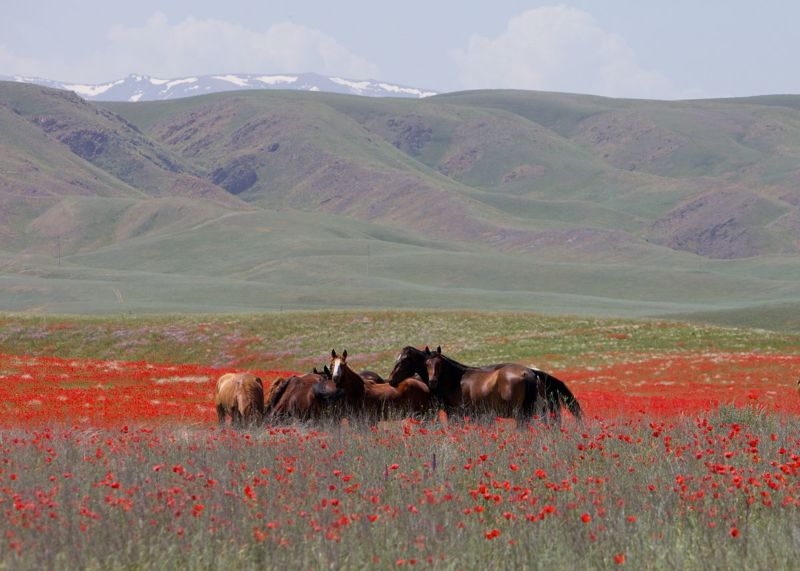 From Neanderthals to human hunter-gatherers to the mounted horde of Genghis Khan, the Eurasian Steppe has long been a crossroads of humanity. And for the last 5,000 years or so, domesticated horses have shaped how people moved through, lived in, and dominated that vast grassland stretching from Hungary and Romania to Northeastern China. A paleogenomic study adds new evidence to the debate about where people first domesticated horses, and a related study reveals the impact of horsemanship on the peopling of the steppe.
The first evidence we have of domesticated horses comes from a site called Botai in Northern Kazakhstan, where archaeologists have found evidence of milking, corrals, and the use of harnesses. But there's still debate about whether hunter-gatherers at Botai started domesticating horses—which they'd previously hunted for meat—in order to milk and ride them. It's possible they learned from herders farther west, such as the people whose graves have been found at Khvalynsk dating from around 7,150 to 5,930 years ago.
To get a better picture, Copenhagen University evolutionary geneticist Eske Willerslev and his colleagues examined the ancestry of 74 people who lived on the Eurasian Steppe from 11,000 years ago up through the Medieval period. Among other things, they wanted to see whether the Botai had interbred with the Yamnaya, the pastoral descendants of the Khvalynsk people. If they had, that would be a clue that the Botai had interacted with the Yamnaya enough to perhaps exchange cultural ideas as well as genes.